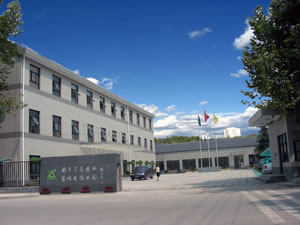 SUNUP Granulation Equipment is a Chinese manufacturer specialized in the research, production, technical consultation and service of new technique, new equipment and new process used in three major fields of powder treatment which are granulation, drying as well as solid-liquid separation. We can supply melted material granulator, DRG compactor, wet type granulation equipment, accessory equipment and conveyor steel belt, and our products are widely applied in many industries, such as fertilizer, pesticide, pharmacy, new material, chemical engineering, fine chemical engineering, petrochemical engineering, oil chemical factory, biochemical industry and others.
Our company is ISO9001 certificated, and is honored as Jiangsu Intellectual Property Key Protection Unit as well as Nanjing High-tech Enterprise. The founder and technical personnel of former Powder Equipment Research Institute of China Chemical Industry Ministry are our core technical staff, and they are experts and pioneers in this field. We are focused on the research of technology and equipment for processing powder or bulk material, and we have been studying in this field since 1982. For the following 30 years, they designed, produced and tested many kinds of powder processing machine for different materials. Meanwhile, we realized the purpose of "specialized research, industrialized production".
We have successfully manufactured and sold more than 1000 sets of granulation system, and our product is the preferred machine to replace imported ones. Many famous companies in China have introduced our machine, such as Daqing Petrochemical Company, Daqing Oilfield Limited Company, Sinopec Maoming Company, Guangzhou Petrochemical Company, Fujian Petrochemical Industrial Group, Anshan Iron and Steel Group, Baosteel Group, Jilin Petrochemical Corporation, Jinling Petrochemical Company, etc. Meanwhile, a lot of branch companies of world class enterprise also use our product, for example, Rhein Chemie (Qingdao) Company and Jinan Shengquan Hepworth Chemical Corporation. In addition, our products have been sold to many foreign countries as well.
We are trying our best to be the top grade supplier of granulation equipment, and if you are interested in our product, please contact us, and we will offer a proposal in 48 hours.
Features
1. Our test center is about 800 square meters, and it is equipped with advanced test machines as well as data collection and analysis system in China. This test center is always ready to supply advices for model selection and solutions for technology so as to meet the requirements of granulation.
2. In order to guarantee the quality of special and key components, we have introduced many sets of specialized large CNC processing equipment which can ensure the technical development and product quality.